Smartphones have revolutionised the way we communicate since Apple released the first iPhone in 2007.
And among the myriad of other innovations touchscreen cellphones introduced was the ability to play games on the go.
The tech has rapidly improved ever since, increasingly blurring the boundary between mobile gaming and traditional consoles.
Tom Peet, Manager of tech restorers Repair Outlet, believes the gaming performance of smartphones has sometimes been under-appreciated.
He told Newsweek: "From Call of Duty to Crossy Road, mobile games are an incredibly accessible entertainment source with enough gaming diversity to amuse and challenge everyone from hobbyists to experts.
"The performance specifications of modern smartphones mean they're able to act as powerful handheld consoles, and subsequently should be given more credit as respectable gaming devices.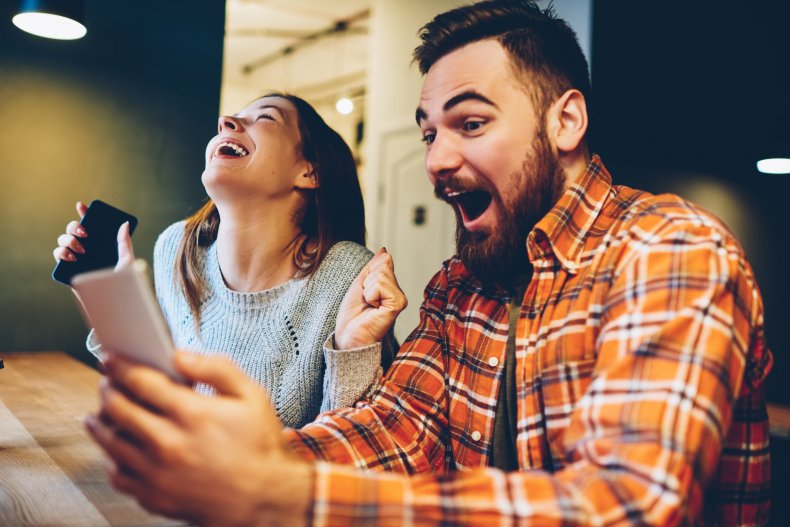 "Mobile gaming is often underrated and neglected in comparison to the hype surrounding PC and console gaming.
"But in the past decade, there has been a lot of interesting movements in the iOS and Android market that make the mobile gaming platform incredibly worthy of gamer's attention."
Read on as Newsweek counts down the highest-grossing mobile games of the last 10 years, based on worldwide revenue.
25. Hay Day ($1,400,000,000)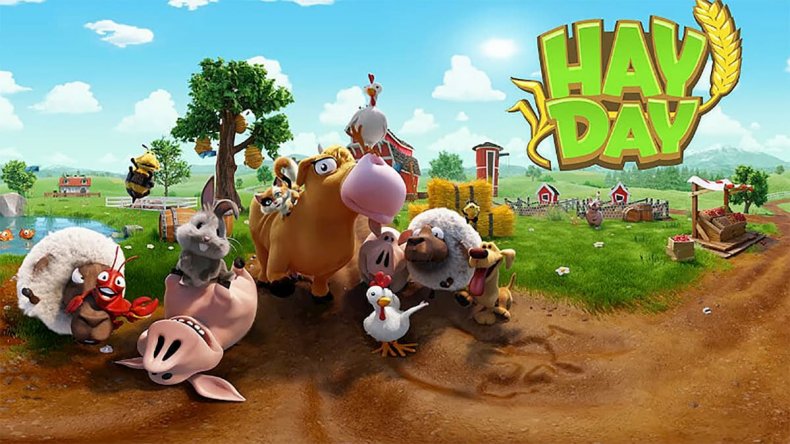 Released on Apple iOS in June 2012 and Android mobiles in November 2013, Hay Day is a freemium mobile farming game simulating the simple life of working the land.
The game is billed is on the Google Play App as: "Build a farm, fish, raise animals, and explore the Valley. Farm, decorate, and customize your own slice of country paradise."
24. Homescapes ($1,400,000,000)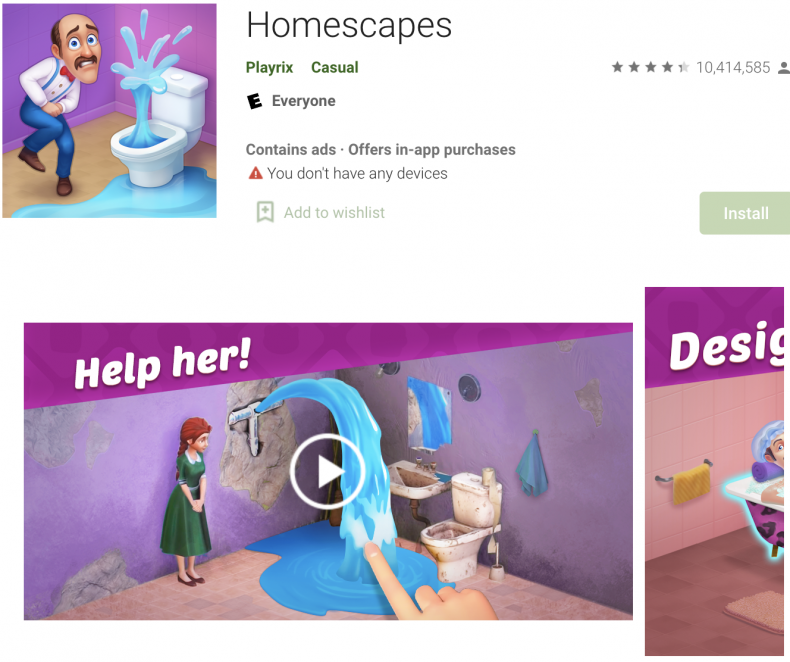 Homescapes is a casual free-to-play puzzle game developed by Playrix in 2017 where gamers are tasked with restoring a sprawling old house.
The hit mobile game is advertised as "heartwarming" on Google Play, while urging potential players, "What are you waiting for? Make yourself at home!"
23. AFK Arena ($1,450,000,000)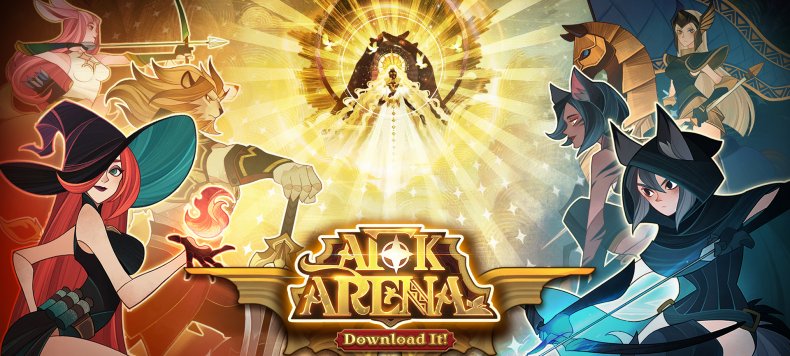 Released in January 2019 by Lilith Games, AFK Arena is role-playing game with a unique aesthetic.
The mobile game's official site states: "The best RPG for busy you. Enjoy a multitude of unique heroes, seven unique factions, and earn rewards effortlessly!"
22. Knives Out ($1,485,270,000)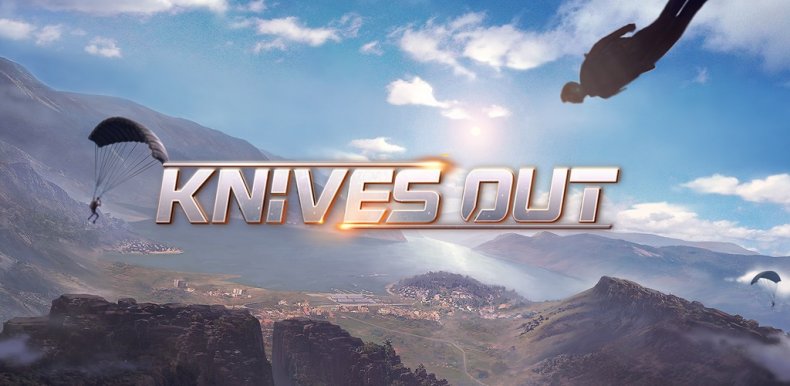 NetEase Interactive's Knifes Out was released in late 2017 and its promise to provide battle royale while out and about gave the game immediate appeal.
The official tagline for the hit mobile game cries: "Outrun, Outgun, Outlive. There is only one objective: to survive by hook or by crook!"
21. Marvel Contest of Champions ($1,495,000,000)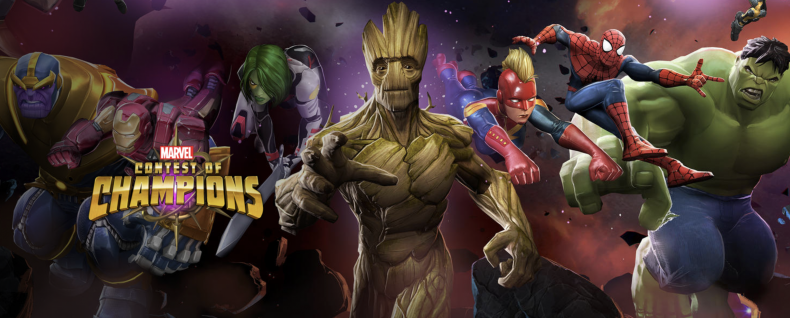 Marvel Contest of Champions is a 2014 fighting video game developed by Kabam for both iOS and Android.
A statement on Marvel.com proclaims: "Iron Man vs. Captain America! Hulk vs. Wolverine! Drax vs. Deadpool! The greatest battles in Marvel history are in your hands!"
20. Disney Tsum Tsum ($1,500,000,000)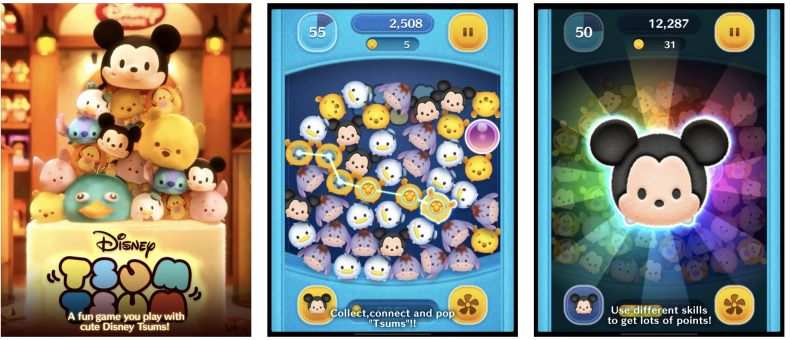 Tsum Tsum is the wildly popular Disney puzzle game released by INE in 2014, boasting more than 70 million downloads worldwide.
The name of the game, the Japanese "to stack", is billed on the App Store as: "Collect, connect and pop Tsum Tsum based on the popular Disney Tsum Tsum plushes."
19. Coin Master ($1,608,000,000)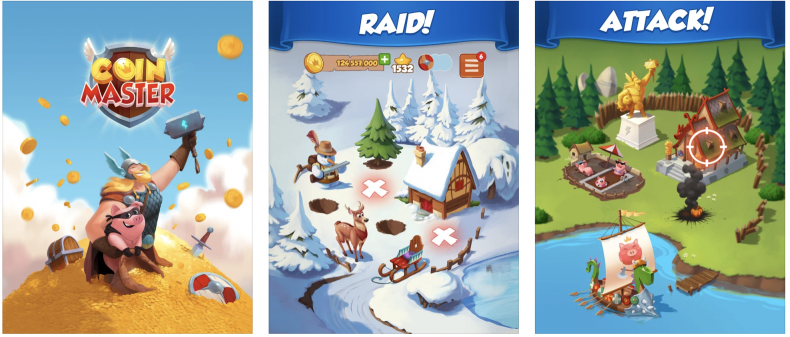 The free to play, single-player, mobile game Coin Master was brought into the world by Moon Active in 2018 and has had already been downloaded more than 100 million times.
The game's tagline on the Apple Store states: "Attack and Raid your Friends! Do you have what it takes to be the next Coin Master?"
18. Gardenscapes ($$1,900,000,000)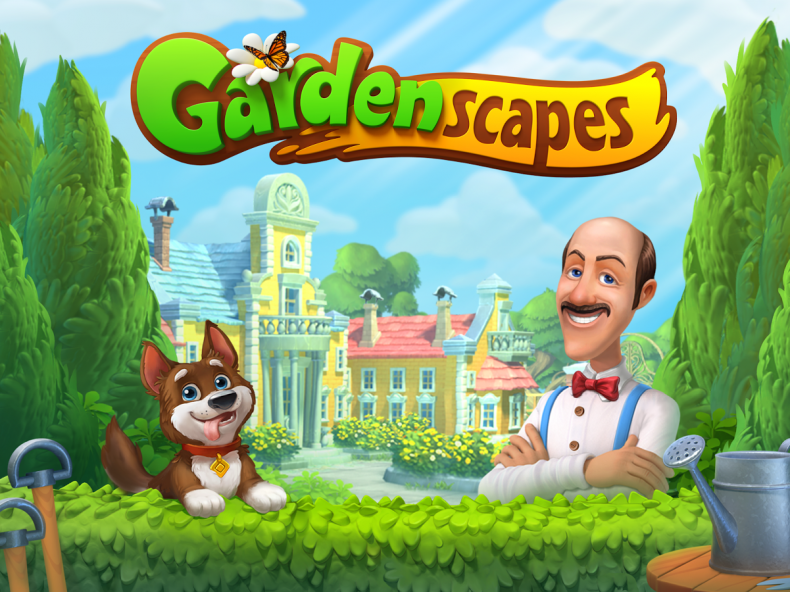 Gardenscapes is a casual match-three game, made by Playrix in 2016 across Android, iOS and Facebook.
Much like Homescapes, (ranked at 25) players are tasked with solving match-three puzzles to "restore a wonderful garden to its former glory."
17. Lineage 2: Revolution ($1,942,200,000)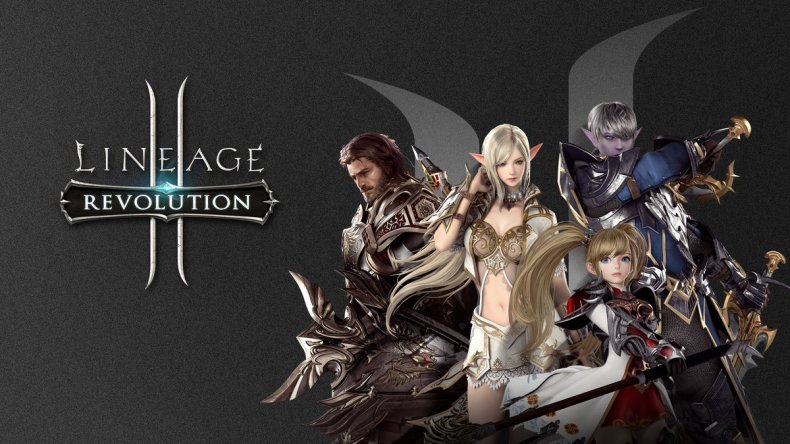 This massively multiplayer online role-playing game was developed by Netmarble at the end of 2016.
The mobile game's official site urges players to: "Join the Silverlight Mercenaries to begin a new chapter in history, and save the world from eternal darkness!"
16. Candy Crush Soda Saga ($2,000,000,000)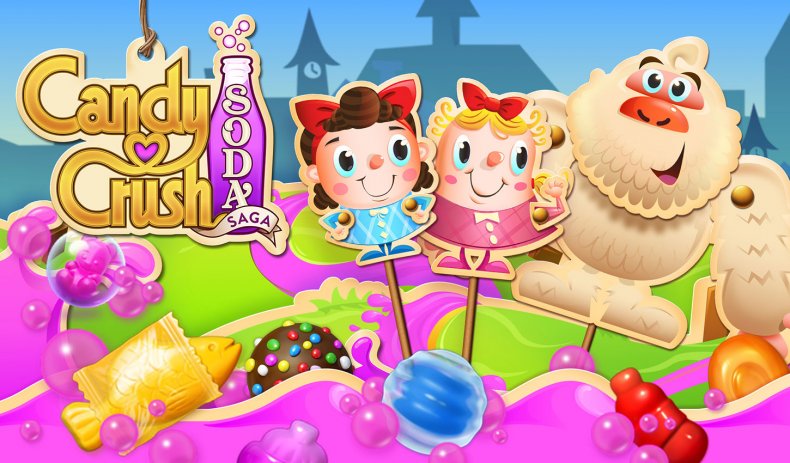 From King, the makers of the legendary Candy Crush, arrived the Soda Saga sequel in October 2014, offering gorgeous new gameplay dynamics.
The Google Play store reveals promises players: "Unique candies, more divine matching combinations and challenging game modes brimming with purple soda and fun!"
15. Roblox Mobile ($2,200,000,000)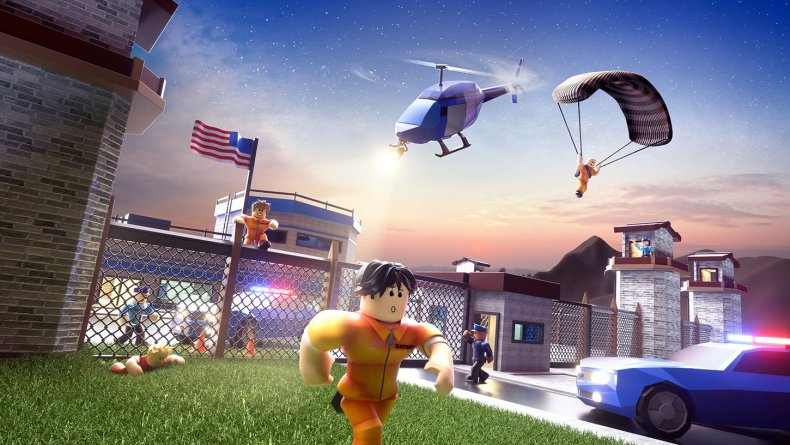 The incredibly successful Roblox Mobile was released in December 2012 and allows users to program games and play games created by other users while on the go.
The game's creators plug the app on the Google Play site: "Join millions of people and discover an infinite variety of immersive experiences created by a global community!"
14. Lineage M ($2,800,000,000)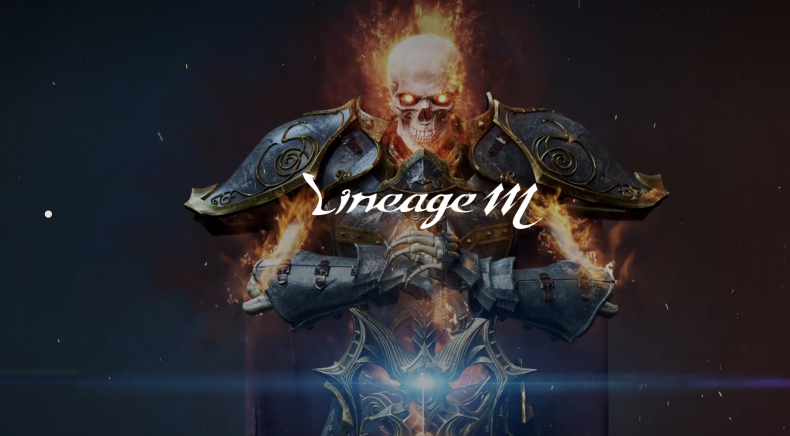 The mobile version of MMORPG Lineage was released by NCsoft in June 2017 and almost immediately became one of the most popular games of the decade.
The Lineage M site reads: "Capturing the quintessence of Lineage (for PC) and relatively transforming its heritage, Lineage M … [has] rewritten the history of Korean gaming."
13. Game of War: Fire Age ($2,800,000,000)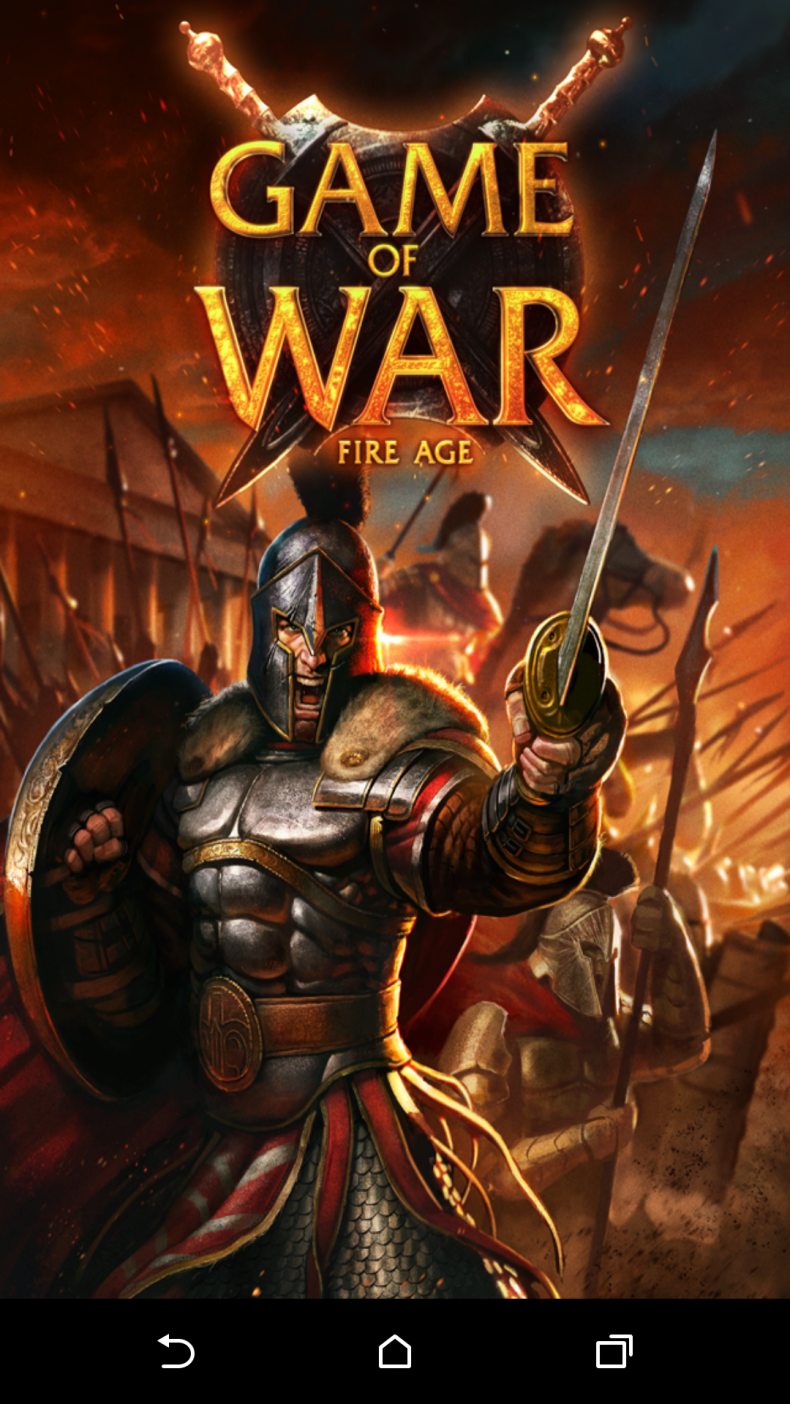 This freemium mobile massively multiplayer online strategy video game was developed by Machine Zone and released in 2013, where it became one of the top-grossing apps of its kind for the next two years.
Game of War: Fire Age is teased on Google Play with: "Lead massive armies into epic battles against dragons, monsters, and players from around the globe in the most addicting, interactive strategy game."
12. Fantasy Westward Journey ($2,997,000,000)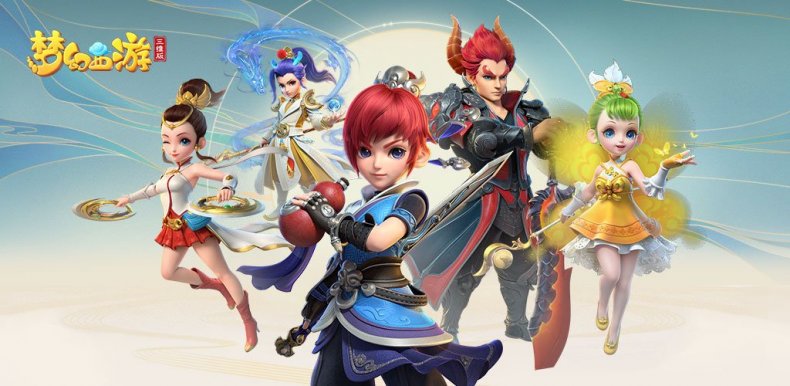 This MMORPG developed by NetEase was released in 2015 and by the next year had grossed more than $800 million in China alone, and $2.3 billion by 2017.
Based heavily on the Chinese classical novel, Journey to the West, the mobile version of the popular game is presented with Q-style characters to engineer an intimate gaming environment.
11. Dragon Ball Z: Dokkan Battle ($3,000,000,000)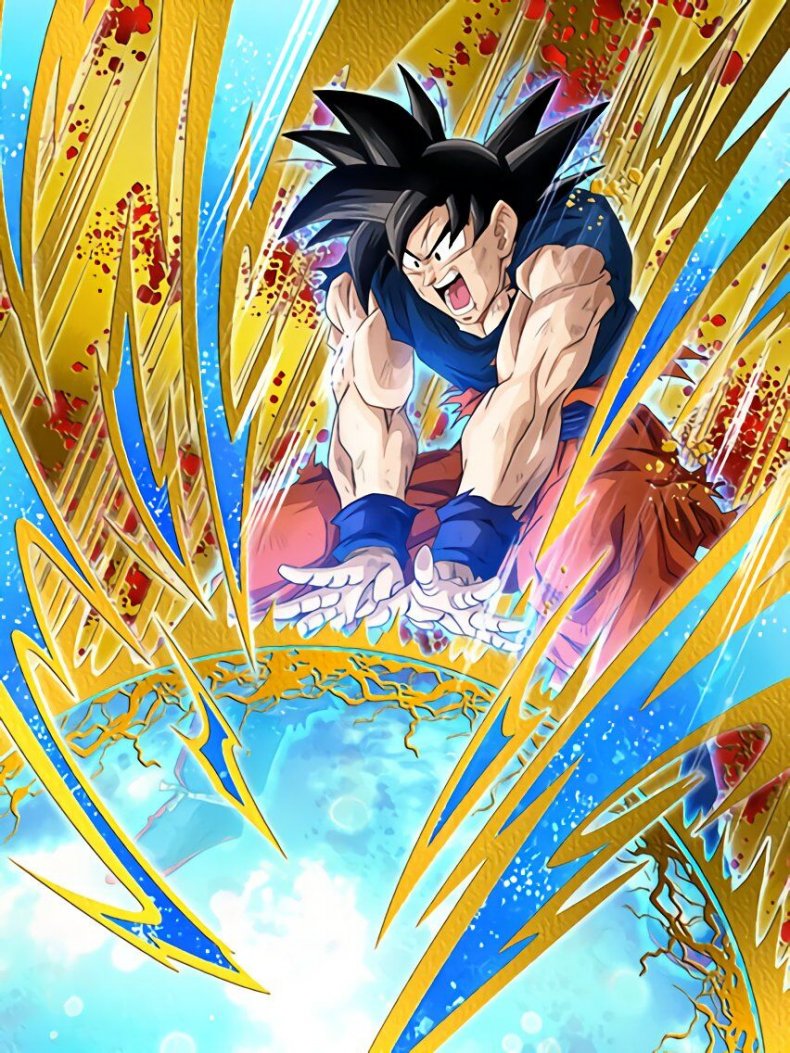 Dragon Ball Z: Dokkan Battle is the free-to-play mobile game released by Bandai Namco on Android in January 2015 and iOS the following month.
The combination of elements of board games, collectable card games and puzzles proved potent to mobile gamers, particularly when illustrated by stunning 2D visuals and animation.
10. Clash Royale ($3,000,000,000)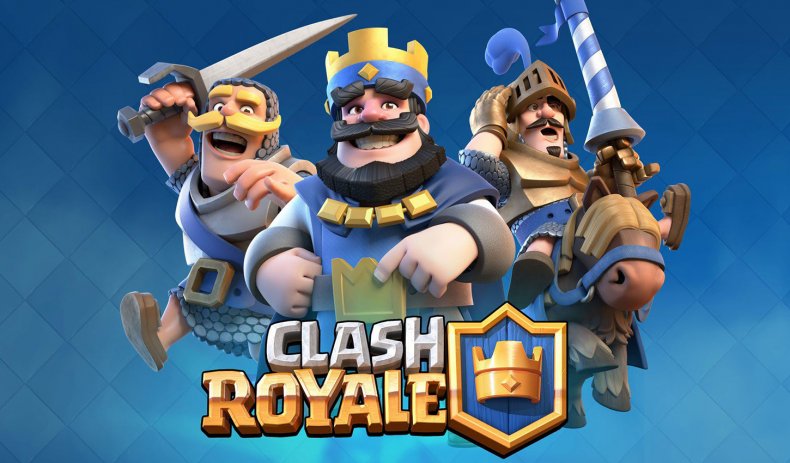 Clash Royale is a freemium real-time strategy video game developed by Supercel, is part collectible card games, part tower defense, and part multiplayer online battle.
The games' page on the Google Play store reads: "Enter the Arena! From the creators of Clash of Clans comes a real-time multiplayer game starring the Royales, your favorite Clash characters and much, much more."
9. Garena Free Fire ($3,130,000,000)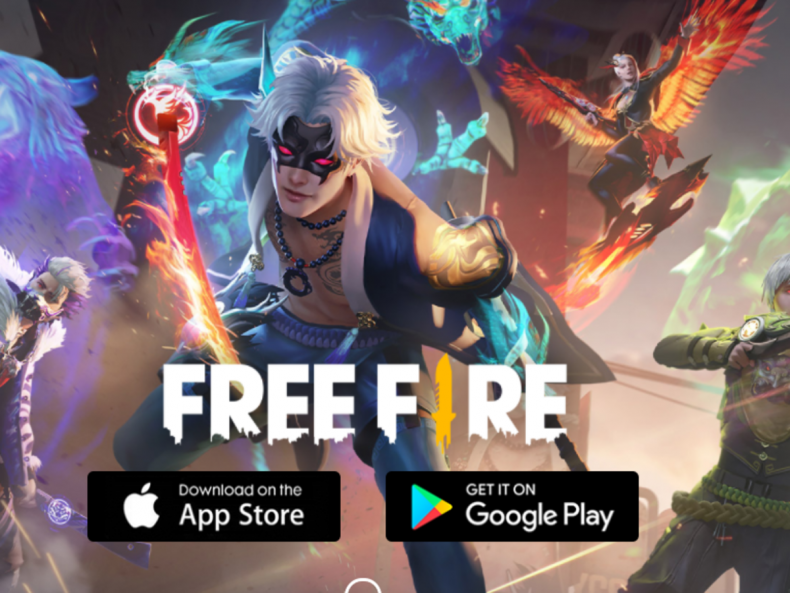 Mobile battle royale game Garena Free Fire was developed by Garena and became the world's most downloaded mobile game in 2019.
The title, awarded "Best Popular Vote Game" by the Google Play Store in 2019, has been dubbed by the distributor as the "ultimate survival shooter game available on mobile."
8. Fate/Grand Order ($5,373,360,000)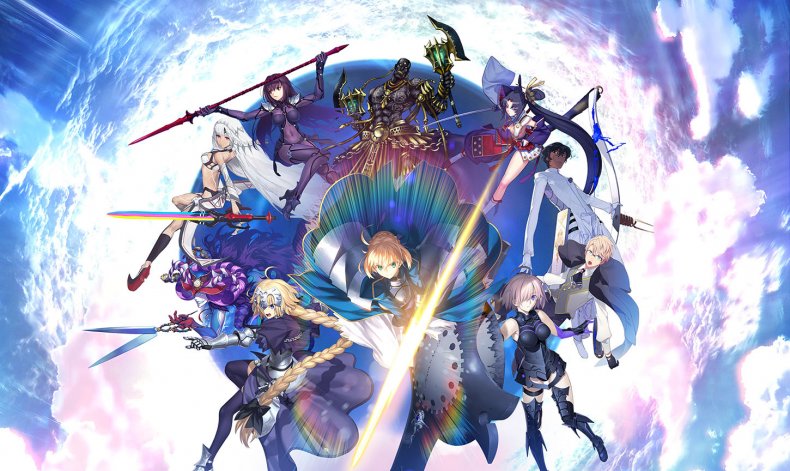 This free-to-play tactical mobile game developed by Delightworks and released in 2015 is centered around turn-based combat.
Google Play describes the game with: "Players become Masters and together with Heroic Spirits, defeat enemies and solve the mystery of human history's disappearance. It's up to the players to form a party with their favorite Heroic Spirits–both new and old."
7. PUBG Mobile / Game for Peace ($5,100,000,000)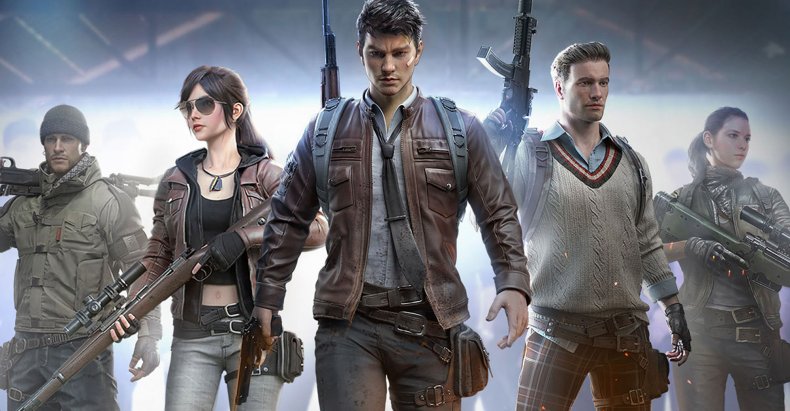 Game for Peace is the military competition mobile game based on PlayUnknown's BattleGrounds launched for the Asian market.
The game, which, unlike the Chinese version, has not eliminated much of the blood and gore, drops players into a battle royale in which 100 gamers face-off in a closed environment until just one remains alive.
6. Candy Crush Saga ($5,373,360,000)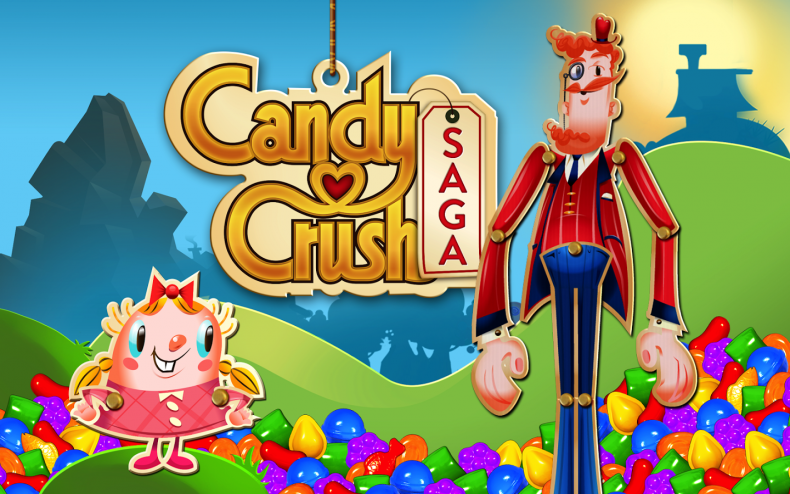 This free-to-play thoroughly addictive puzzle mobile game involves swapping colored pieces of candy on a game board to make a match, and was created by King for Facebook, iOS, Android and Windows Phone in April 2012.
The official page states: "Play Candy Crush Saga and switch and match your way through hundreds of levels in this divine puzzle adventure."
5. Pokémon Go ($6,460,000,000)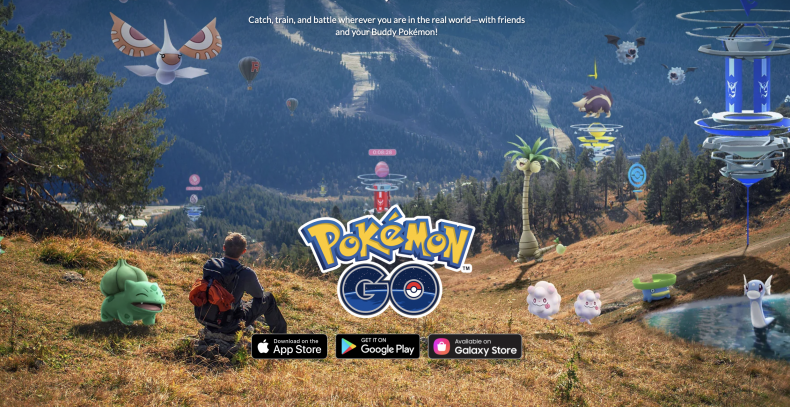 This 2016 augmented reality mobile game is a collaboration between Niantic, Nintendo and The Pokémon Company, which took the world by storm upon its release and was downloaded more than 500 million times worldwide by the end of the year.
The mobile game's official site states: "Catch, train, and battle wherever you are in the real world—with friends and your Buddy Pokémon!"
4. Clash of Clans ($7,000,000,000)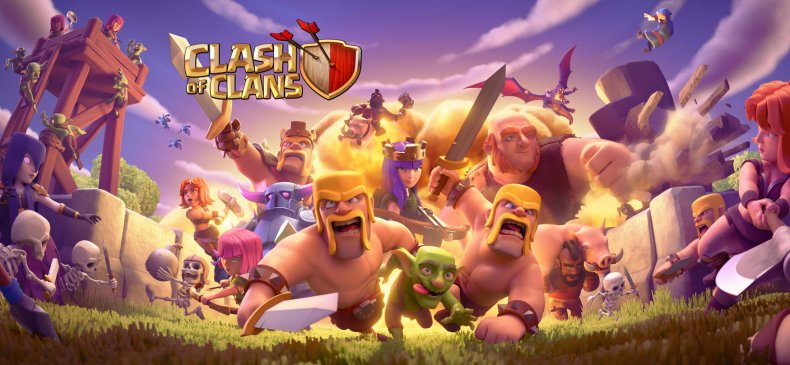 This fantasy-themed freemium mobile strategy video game was developed by Supercell and released for iOS in August 2012 and Android a year later.
The game's page states: "Join the international fray that is Clash of Clans. The choice is yours in this millions-strong community of Barbarians."
3. Puzzle & Dragons ($7,833,340,000)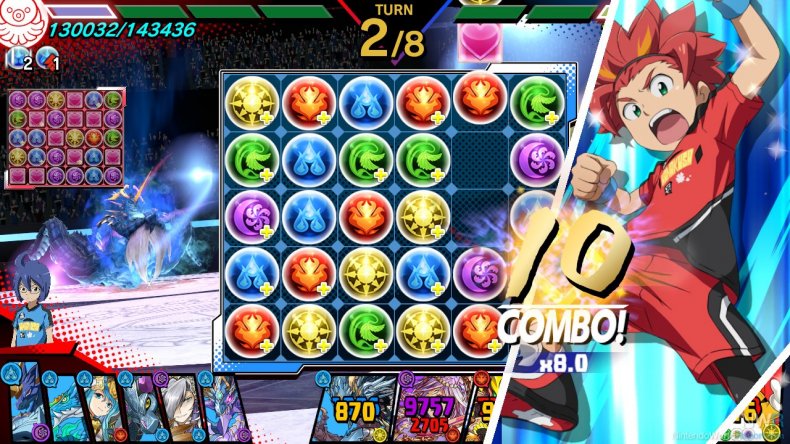 Blending problem-solving with role-playing and strategy, Puzzle & Dragons was created by GungHo Online Entertainment for the iOS, Android in 202, where is surpassed 50 million downloads by 2015.
Google Play lists the title as, "both an addictive and free match-3 puzzle game with classic monster-collecting RPG fun!"
2. Monster Strike ($9,210,000,000)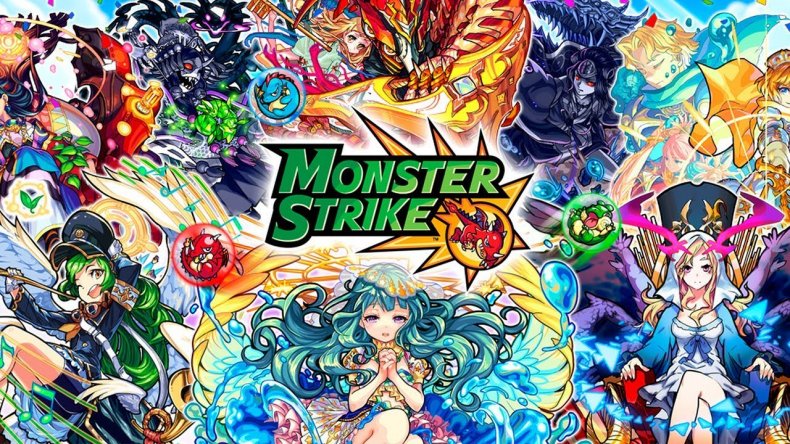 This immensely popular mobile Japanese role-playing physics game is part-puzzle, strategy and cooperative multiplayer game released by Mixi in 2013.
The prospective of play something similar to a cross of Nintendo's Pokémon and Capcom's Metal Walker proved attractive to mobile gamers and the game grossed more than $7.2 billion worldwide by October 2018.
1. Arena of Valor ($9,974,000,000)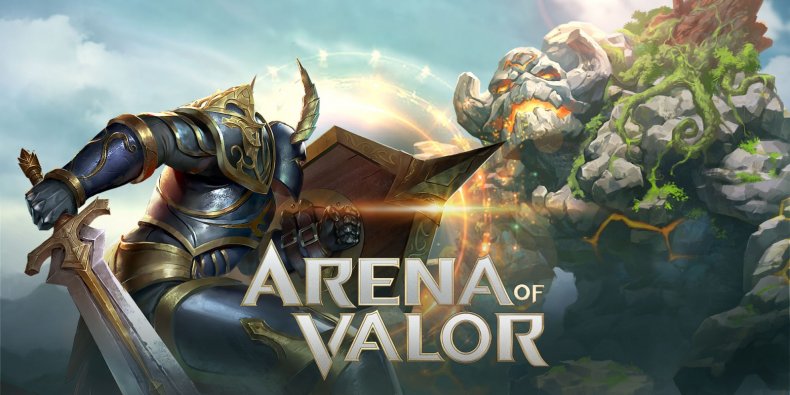 Also known as King of Glory, this multiplayer online battle arena is the most popular mobile game of the past 10 years.
Just two years after its 2015 release, Honor of Kings boasted more than 80 million daily active players and 200 million monthly active players.
The game in August 2021 even became a victim of its popularity, with publisher Tencent forced to cut Honor of Kings playing time for minors to one hour during weekdays and two hours on weekends.
https://www.newsweek.com/most-popular-mobile-games-decade-1625270